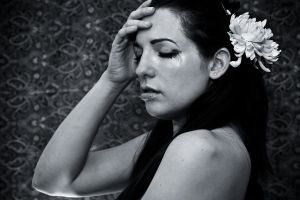 " Hilarious" - Lea McLelan [Mountain Xpress] "Funny Lady " - Kat McReynolds [Mountain Xpress] "Amazing" - Jeff Messner [Mountain Xpress]
"Stellar" - Jim Cavener [Asheville Citizen - Times]
Being the former artistic director for a history theatre program, I have come across a lot of very talented actors. Kelli is certainly one of them. She was hired to portray historical characters from the history of Florida and in the short time that I had the pleasure of working with Kelli, I immediately discovered that she was a professional and a serious actor.
Kelli came in for a cold read and enthusiastically nailed her audition with the confidence and energy of a veteran. I was truly impressed by her ability to bring her character to life during a cold read, which we know is not always the easiest thing for an actor to do because of the short time you have to read a script before an audition.
After only a couple of rehearsals, Kelli portrayed the role of Mary Prescott as if she knew her personally. I am looking forward to hopefully having the opportunity to work with Kelli on future projects, as I see big things happening for her.
Barry White- Director/Playwright
Spectrum Videos LLC " Kelli brings life to any set she works on, not only is she electric on camera, but she fills the crew with a positive energy off camera"

"A director's dream, Kelli can tell an entire story with one look. Mark Anthony-Director

" As an editor and producer, I found it very difficult to cut any of her performance out, I was given a lot of variety, and it all fit the character perfectly." Yadira Flores- Producer/Editor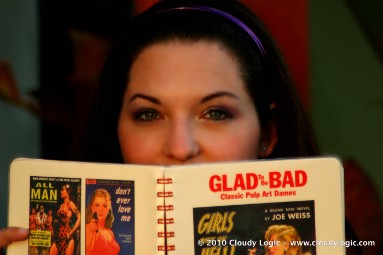 Kelli Cozlin defies the sterotype of young actress by facing improv scene and character work head on. She combines wit and charm with an easy grace. Her relentless determination and endless support for her fellow performers makes her an invaluable asset on stage. She grasps tangible and intangible concepts regarding staging, comedic timing and delivery easily. She was a valued member of the cast and I welcome the opportunity to work with her again.

-Scott Abrams, Director ImprovJacksonville
[ Recent ] Interviews /Reviews from The Mountain Xpress
http://mountainx.com/?s=Kelli+Cozlin+

I highly recommend Kelli as a candidate for employment. Kelli was employed by Navatek as tradeshow model. Kelli was responsible for handling the promotions of the event and greeted convention attendees on the trade show floor. She has established an outstanding rapport with show
attendees, her ability to get work done through the show has been outstanding. She was highly respected by the people who worked with her,she is organized and always on time. She is enthusiastic and hardworking,& she is a mature person who takes her responsibilities seriously. Looking forward to work with Kelli again, we will definitely hire her again in our next trade show.

Best regards,
Shy Meirovitch, Navatek
Photography Below: Melissa Foster Photography
I have had the pleasure of working with Kelli on a number of projects over the past year, and I'm always impressed with the level of professionalism and dedication that she brings to the set. She takes each project seriously, and brings many good ideas to the table, especially with regards to character development. I'm looking forward to working with Kelli again soon.

Ken Lowrie, Producer
Cloudy Logic Productions
It was a fortunate accident that allowed me to work with Kelli. When one of my lead actresses dropped out on Grave Reality, Kelli stepped in the last minute. The transformation between Kelli and her goth character "Rachel" was stunning. Even though Kelli was brought on to the production in a rush, she quickly bonded with the other actors and made the character of Rachel her own. To this day, when Grave Reality is screened, some don't even recognize Kelli. I believe that is the one of the greatest compliments an actor can have. To be able to take on a persona that is so unlike oneself and become that character. Recently, Grave Reality won the award for best Florida short horror film @ the FreakShow Film Festival. I owe part of that award to Kelli and the tremendous job she did on my film. I certainly look forward to working more with Kelli in the future.
- Oliver Tosh, Director, Poison Coyote Productions

"Working with Kelli was a great experience. She was extremely professional and dedicated to the project. She did a remarkable job under extremely difficult circumstances, getting the script only a few days before the shoot and having virtually no time to rehearse beforehand. Even when our original actor had to cancel and be replaced the day of shooting, Kelli adapted immediately and gave a great performance."
-Steven Cohen, Film Director/Writer
Kelli is outstanding at picking up a task quickly and applying it correctly.
She was a definite asset to our trade show.
Kelli showed up on time, was very well dressed and always conducted herself in a professional manner.
Her warm personality, nice smile, and good looks helped us nearly double our lead count from last
year.
We'll definitely use Kelli again on any future shows in the Orlando,FL area and I highly recommend her to any other company looking for a great trade show model.

- Jimi Michalscheck
VP Project Management
ESC Services, Inc.

"When I first met Kelli on set for a film we were both cast in, I was immediately impressed with the professional manner in which she carries herself. She has an incredible natural presence both during rehearsals and while the camera is rolling. Having the opportunity to speak with her in between takes, I found her to be very intelligent, witty, and at the same time serious about her acting career. It was a pleasure working with her and I gladly welcome the opportunity to work together again on other films. Kelli Cozlin will be a great success in the entertainment industry!" April 2, 2009
Steven Shaver , Associate Producer, Casting Consultant, Production Coordinator
"Kelli Cozlin is an amazing actress, not only does she fully commit to her role.. she also has a much needed professionalism while working on set."

-Lauren Astore, Film Director
Working with Kelli was a fantastic experience!
She was professional in every sense, and was willing to leave her possible comfort zones in order to help me tell my story. Although I probably gave her the easiest shoot (as she was the sleeping "other woman" for most of the short), she never complained once, and was willing, if not EAGER, to help on eye-lines and the like for her fellow actors.
She also took direction marvelously, making for excellent momentum in shooting. I would happily work with her again. She and the other actors and crew made this one of my favorite shoots thus far!
- Brandt Bethune, Director, Wallaby Productions